How my diabetes diagnosis made me refocus on my sweet spot
This is a personal story that has challenged how I approach both life and business. I don't normally share such intimate experiences, but this is important for people to understand. It's about our own wellbeing and the success of businesses. How riding on previous success is a dangerous place to be. The topic is Type 2 Diabetes, but the advice runs much wider.
Indulging in 'Feeling Good' is a Dangerous Place 
Just before Christmas I received a diagnosis out of the blue. I didn't have any symptoms, no clues that anything was wrong, instead it got spotted during a routine checkup.
Aged 37, having spent a good few years working out with a personal trainer, I was in good health. I looked great, everyone who knew me before my health kick frequently told me so. So, when I found out I had Type 2 Diabetes it stopped me in my tracks. Granted, my parents both have Type 2 Diabetes, so I sort of assumed at some stage in later life I might follow in their footsteps. Especially given my twenties included lashings of indulgence and plenty of drinking. But I never thought I'd hear the doctor say the D word to me anytime soon.
For the past four years I've been very aware of my own health and have made massive gains in improving it. Since 2013 I'd lost three stone, the transformation was staggering. I looked like a different person – people even said I looked younger. So, when I found out just before Christmas that my HbA1C reading had rocketed I was gob smacked. I am so much better than I was! How can this be? I'm too young? Too active? Looking too good?!
Me in 2013, aged 33:
Me now in 2018, aged 37: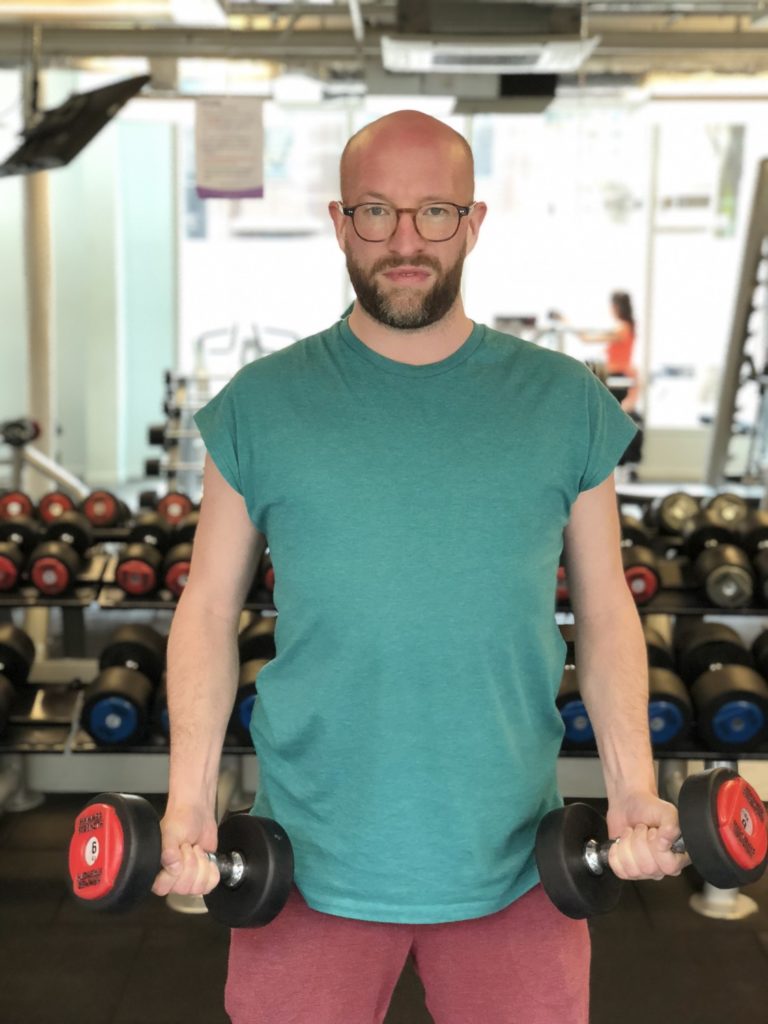 Why it's dangerous for Life and for Business
As a Director of my own marketing consultancy, I found that when I paralleled my shock diagnosis with the advice I often given businesses it started to make more sense. Businesses of all shapes and sizes are pretty good at investing in marketing activities at the start of a project, some even invest heavily to create a whole suite of tools to give them the best chance to grow. A bit like my physical transformation – I had my Personal Trainer, I was meal planning and had a structured routine to workouts. But I know that businesses all too often rest on their laurels when the momentum starts to flow; they get cocky, they look for short cuts, they assume sustaining growth is simple. Turns out I had done the same in my personal life.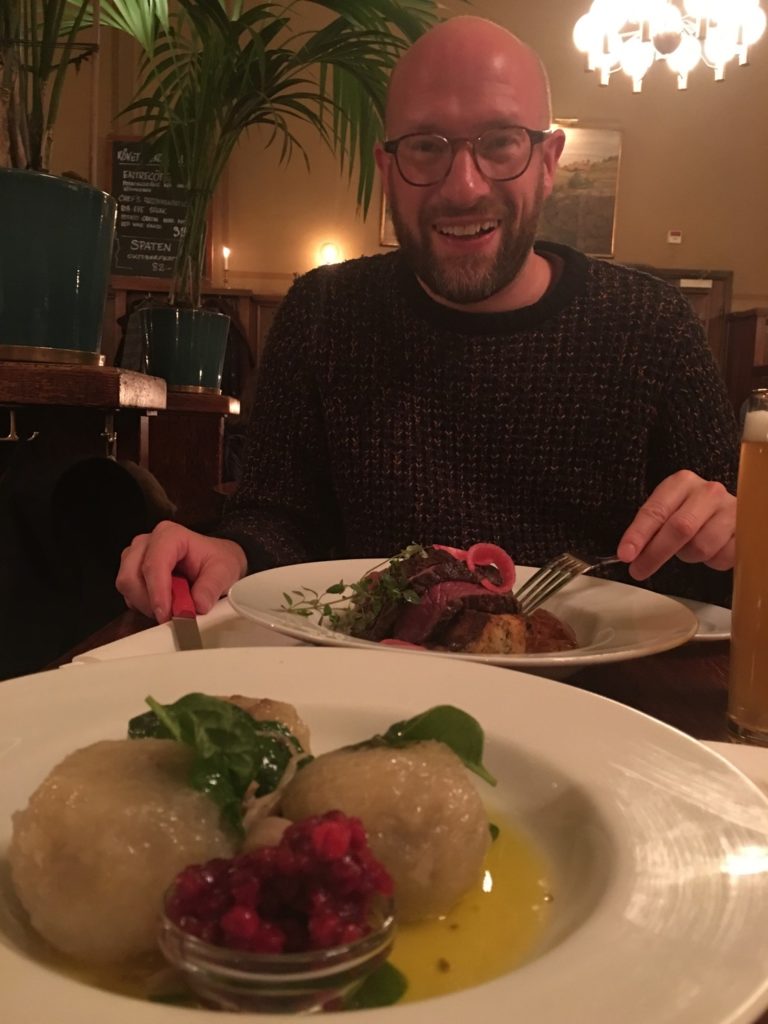 When I looked inwardly with a more objective eye, I realised I had let things slip. I ate out more often, with less care about what I ordered. My drinking had increased. Whilst I was exercising, the intensity had changed, and the additional sessions were often missed. I was riding on the feeling of looking good, feeding on the praise of the transformation and not stopping to check in with what was going on under the surface. The subtle signs were there to be seen. In fact I was aware, but I didn't really want to see them. I just thought they were niggles that could be resolved later. The problem was 'later' never really came.
Reversing the Diagnosis
The good news is that today, four months later, I found out I have managed to reverse the diagnosis. I no longer have diabetes – I am back to a new norm, pre-diabetes.  The overwhelming relief is intense, as too is the pride that I was able to use tools at my disposal to make the change. My tools where the same as before – exercise, nutrition and self-discipline. To make this change I had to invest heavily. Invest time, thought, energy and discipline. It was certainly hard work, much harder than it could have been if I had maintained the same level of commitment as I did in the first few years.
In life, as in business, what is really frustrating about this process is that I achieved the change by doing nothing new – I had all the tools available at my disposal, I just wasn't applying them properly.
Businesses that get complacent a few years after growth often suffer the diabetic equivalent. They developed flab from failing to invest. There can be a plateau in their communications, not keeping up a dialogue with their target customers.  Some wander off-piste and lose their footing in their market. If you have ever started something new and it worked, then you need to keep doing it – don't rest on your success, don't let the perception of progression keep you going – you actually need to keep moving to make gains (or lose weight in my case).
Whether you're addressing your own health problems or pondering your business, it's vital you look back and identify when you were at your peak, when everything was singing together, when you were making the biggest dent against your own targets. Keeping to that place must always be a target. Sure, the novelty wears off, the utopia drifts, but the impact doesn't. Just because you lose the benefit the initial buzz, it doesn't mean your customers do nor does your body.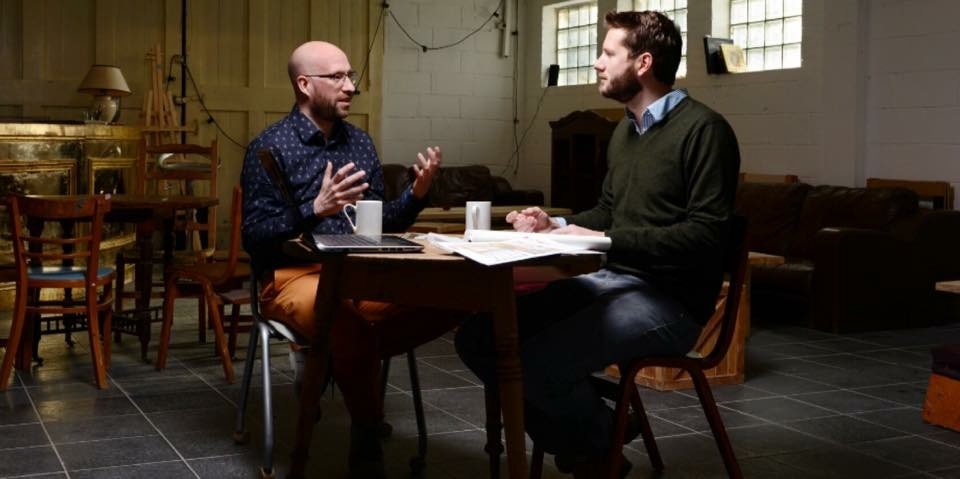 You Need To Do The Monitoring
Without metrics we're heading blindly into the future. We're waiting for a shock to reassess our strategies, not knowing where you're at means you're waiting for something or someone else to give you bad news. For me it was my doctor, for businesses it might be the bank manager.
To recover I focused my efforts with new targets. My goal was to lose 10% of my body weight, with targets set for each month. I measured everything – muscle gain in my arms and legs, body fat, body mass, food intake, nutritional balance, alcohol consumption; I needed to know where I was at and where I needed to get. Businesses need to do the same, after growth they need to know what their next objective is – do they want to sustain, deepen, diversify. By how much? How quickly? Is profit or profile more important for the next 12 months?
Setting clear targets is essential, as is monitoring your progress. Heed the warning signs, create your own system for regular checkups and never stop investing in what is working. In life, as in business, it's much cheaper, much easier and much more fun to keep doing what works even when you feel on top of the world, than it is to play catch up once it has all started to wane.
James West
Founder
West Creative
TOP TIPS FROM THE ARTICLE
Reversing Type 2 Diabetes: For anyone with diabetes who is inspired by my story I wanted to share how I approached my diagnosis once I got over the initial shock. I was healthy and, to all intents and purposes, in good shape. I cooked from scratch often, had a good understanding of nutrition and went to the gym at least twice a week. What had changed, however, was eating out more often. It's so easy to see eating out as a treat and to sample whatever you fancy on the menu. It wasn't until my Personal Trainer started asking me to show him the menu the day before. He'd help me think about what I am going to order in advance, making better selections. This tip made a massive difference. I also cut down my alcohol intake significantly, drinking 2-3 pints or half a bottle of wine a week. And I increased my exercise to 3-4 times per week, making sure I hit 10,000 steps everyday (that's roughly an hour of walking each day). In four months I lost 10% of my body weight and my body fat dropped by nearly 20%. My battle isn't over, I may have reversed the diagnosis, but I still need to go further to stay safe and crucially maintain it.
Creating Meaningful Targets: One question I always ask any new client is "What does good look like?", "If we were to meet again in three years' time, and you told me everything had gone perfectly – better than you could have ever imagined – what would have changed, what would have happened in those three years". This exercise brings out their motivations; is it about money, is it about a profile, is it about lifestyle. It also helps them look beyond the immediate firefighting and focus on the ideal, on an ambition, on something greater than the next 6-12 months. If you try this exercise, for personal or professional reasons, it will help you develop more honest, more meaningful targets. I now know what my "good looks like" and having diabetes isn't one of them.
From Client/Supplier to Partnership: My professional work is centred on bridging the gap between creativity and business growth. I work with a range of clients who both have ambitions to grow and an appetite to do that using creative techniques – from content marketing, working with journalists, to infographics portraying their message in bite sized statements to name a few. The work is varied and always tailored to fit the organisation. We work endlessly to ensure every client has a whole suite of tools available – from brand creation to communication guidelines, template designs to digital strategies. We know how hard it is to maintain growth. It's when the client/supplier relationship becomes a partnership that you know they are going to be able to maintain the growth we're helping them achieve. Client/Supplier interaction is about transactions, partnerships are about long-term relationships – a relationship where I am going to be even bolder about addressing areas of complacency in the future. Whether you're running a business or trying to improve your personal life, I urge you to build a partnership with someone – an adviser, coach, trainer, consultant. It's hard to spot the signs on your own and even harder to correct them once the problems have started to unravel.
What is Type 2 Diabetes & Why it Matters
If you're unsure what diabetes is or how it might affect you, I'd recommend reading the Diabetes UK website. Here's an extract:
Type 2 diabetes is a serious, lifelong condition where the insulin your pancreas makes can't work properly, or your pancreas can't make enough insulin.
About 90% of people with diabetes have Type 2 diabetes. We all need insulin to live. It does an essential job. It allows the glucose in our blood to enter our cells and fuel our bodies. When you have Type 2 diabetes, your body still breaks down carbohydrate from your food and drink and turns it into glucose.
The pancreas responds to this by releasing insulin. But because this insulin can't work properly, blood glucose levels keep rising. So more insulin is released. For some people with Type 2 diabetes this can eventually tire the pancreas out, meaning their body makes less and less insulin. This causes even higher blood glucose levels.
Symptoms of Type 2 diabetes:
Feeling very tired
Needing to go to the toilet a lot
Feeling extremely thirsty
Cuts and grazes healing slowly
A lot of people don't get any symptoms or they don't notice them. Some people don't think the symptoms are important so don't ask for help. This means that some people live with Type 2 diabetes for up to 10 years before being diagnosed.
And, over a long period of time, high glucose levels in your blood can seriously damage your heart, your eyes, your feet and your kidneys.