In 2013, Age UK Islington's Chief Executive, Andy Murphy met us during a tender interview.
Experiencing a period of sustained growth, Age UK Islington identified the need for a fresh-faced marketing agency to help create new and compelling communications to inspire their audience to engage, get help, get active and feel good.
Briefed to step outside the not-for-profit sector and charity marketing clichés, it was clear Andy was keen to see Age UK Islington find a new voice. 
We started by listening; leading a research project with over 75 clients, volunteers, partners, commissioners and paid staff in order to understand how they were perceived.  The gaps gave us insight and have formed the foundation for all work we have delivered, a relationship going strong years after it started.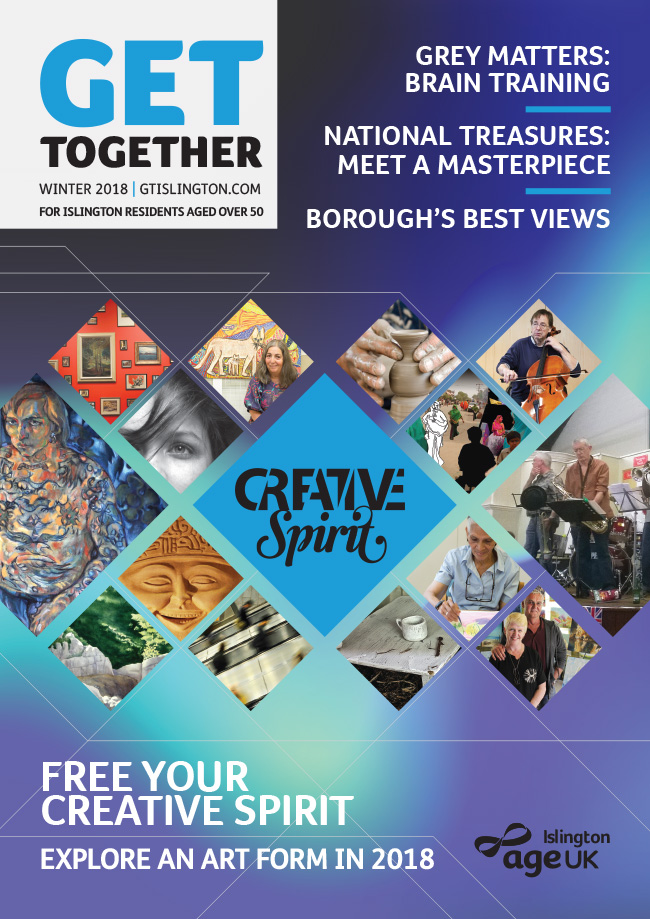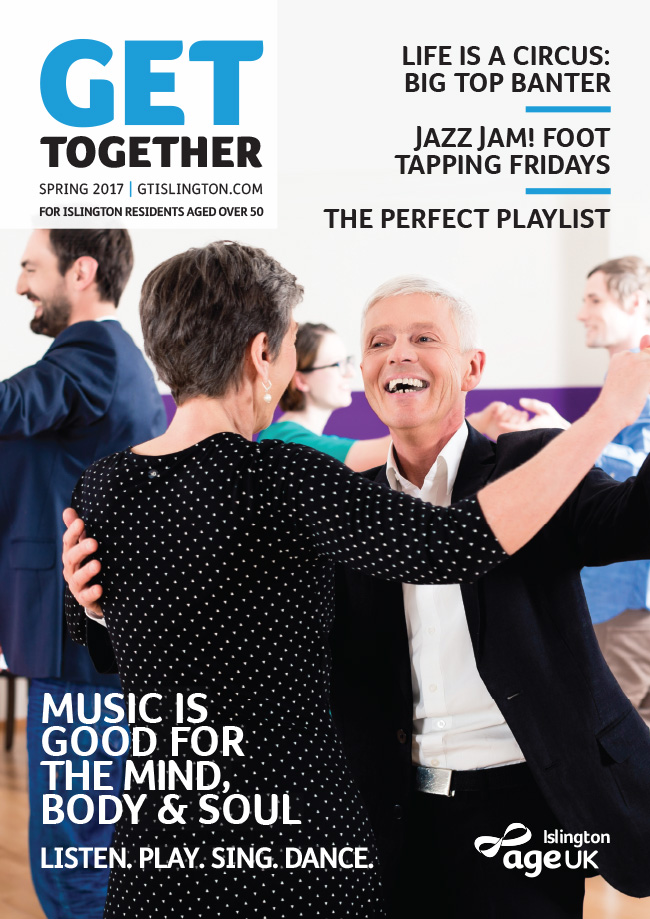 Get Together Islington spearheaded our work with the charity and their charity marketing. Our research identified an opportunity to grow the basic event listings they produced, by expanding it to create a lifestyle magazine for anyone over 55 in the borough. With a quarterly printed version and a website, the estimated readership of 10,000 residents has made a significant impact on engagement.
"You've made being 55+ in Islington feel fabulous"
Sandra Gaughan, Islington Adult and Community Learning
HOLISTIC APPROACH TO CHARITY MARKETING
After the success of Get Together Islington our work with the charity grew. Across print we've developed Get Help an interview based introduction to their services, Get Volunteering the same approach for recruiting volunteers. We've been involved with tenders for new projects, trained staff on using new campaigns and repeated research to test campaigns effectiveness. We even gave their new office a make-over drawing from the wealth of photos we've taken.
---
COMMISSION DELIVERABLES INCLUDED:
---

RESEARCH & STRATEGY
We have delivered a number of qualitative research projects, through a mixture of depth interviews and focus groups to identify insights to inform and refine marketing strategies.
---

CONTRACT PUBLISHING
Built on the proven success of an over 55s self-help lifestyle magazine, we developed two other titles in the series. 'Sticky' in marketing terms, the magazines have a high retention rate amongst readers.
---

CONTENT
To drive campaigns and populate the magazines, we have used the full breadth of the team to generate content. Localised interviews, location photography, self-help articles, features tailored to specific audiences and humour articles…laughter is a medicine after all.
---

CAMPAIGNS
Cutting across the organisation, we have developed campaigns at every level; from insight campaigns demonstrating the impact of their work to recruitment drives for events and opportunities. Campaigns have been delivered on social media, in print, direct mail and at events.