Unique amongst touring companies, Music & Lyrics Ltd. produces musicals as a consortium of the UK's largest and most successful no.1 presenting venues. Each member sharing the risks and reaping the rewards of bringing award-wining, major musical productions to large and enthusiastic audiences.
With a stellar roster of shows under their belt, the consortium approached West Creative with a double commission. They wanted to quantify the impact of their model of working via commissioning a new public facing website. They also wanted to develop a intranet style site that could be accessed by staff in each venue - a digital space to develop and grow as a connected group of venues.
SHOWCASING SUCCESS
The approach for the public facing website focused on bringing the reader into the excitement of the production process and live performance. Bespoke montages and colourful presentations of shows created a website that entices the reader.

THE SCRIPT
A members only website accessed by venues and venue staff involved in the consortium. Created utilising a post based structure, this intranet style commission created a valuable resource for the consortium to connect a desperate group of venue operators and build the capacity of each organisation in turn.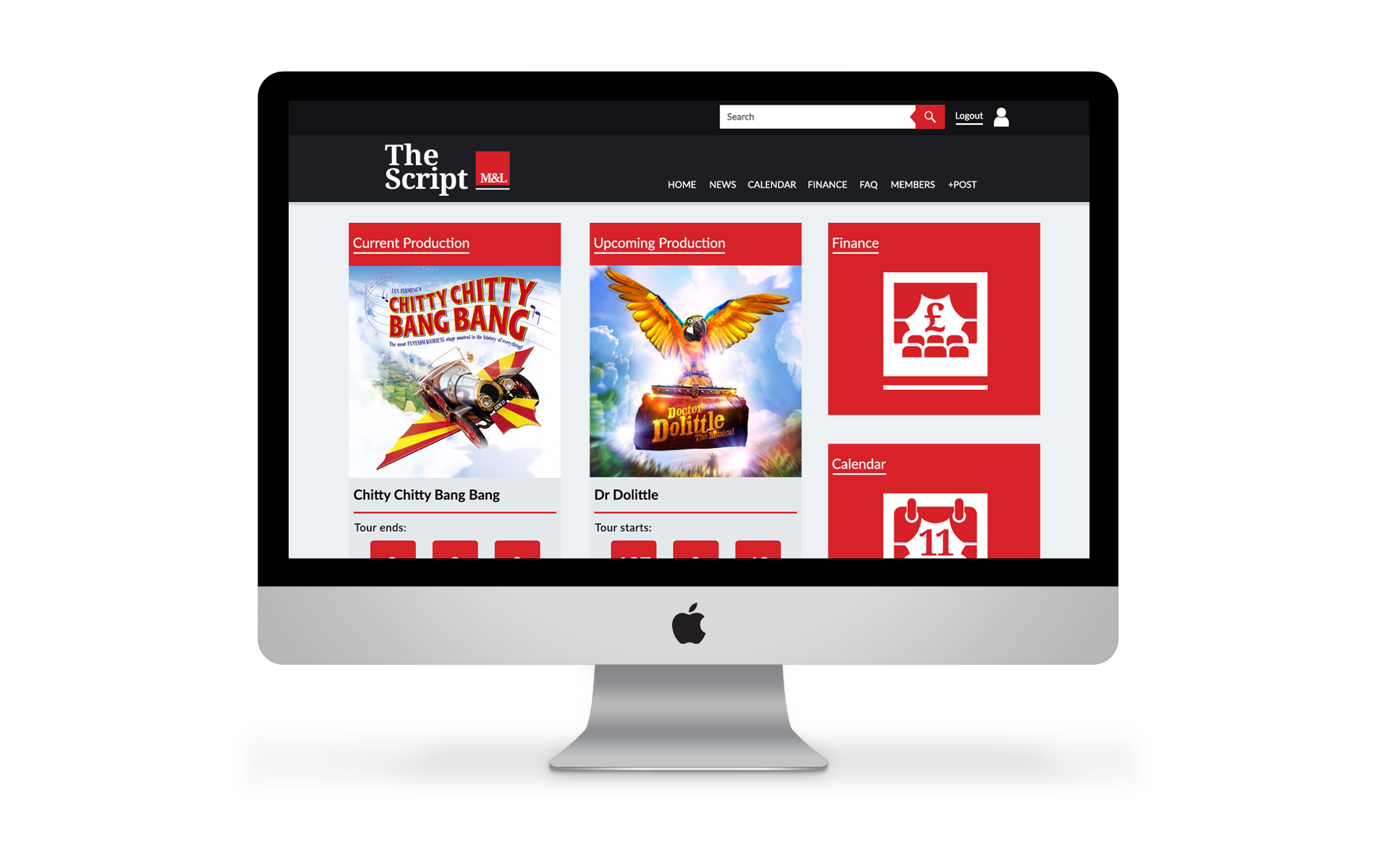 ---
COMMISSION DELIVERABLES INCLUDED:
---

BRAND DEVELOPMENT
Utilising a pre-existing logo, we evolved the design to make it more contemporary in its presentation. In addition, we evolved the logo into a full brand identity developing a typeface, subset of images and a tone of voice.
---


WEBSITE DESIGN
Published on Wordpress, we developed a brochure style website to present the works of Music & Lyrics Ltd in an upbeat and compelling fashion.
---

MEMBERS ONLY
A second private website was developed to connect members of the consortium. Accessing resources relating to the shows and connecting disparate teams through discussions and activities online.
---

CONTENT TRAINING
Training the team at Music & Lyrics Ltd on the production of content for the private website titled The Script. Training covered post creation, pictures for publishing and using iMovie to edit video footage.