Tottenham Pavilion was a co-design placemaking project, originally conceived by James West and Carolina Khouri - a Lebanese-Polish visual artists based in North London.
Based in Harringay Warehouse District, a former industrial site in South Tottenham that has, over the past 20 years, been converted into live and work spaces by artists, makers, performers and alternative community advocates. 
The aim of the co-design placemaking project was to create a series of Pavilions on a former discussed car park - loaned to the project under meanwhile use.
In 2019, the first co-design placemaking project started with a pilot to establish track record. West Creative helped secure funding from the Mayor of London's 'Culture Seeds' and the local Landlord Provewell Ltd / Spaces for Creatives. The project also featured in the 2019 London Festival Architecture.
The 7 x week programme of workshops run by paid warehouse artists was held in a marquee on the same site. The project, which involved c.60 local residents from across the Warehouse District, Woodberry Down and Seven Sisters Road, was really well received and included a public exhibition.
The project featured on Furtherfield.org - read the article>>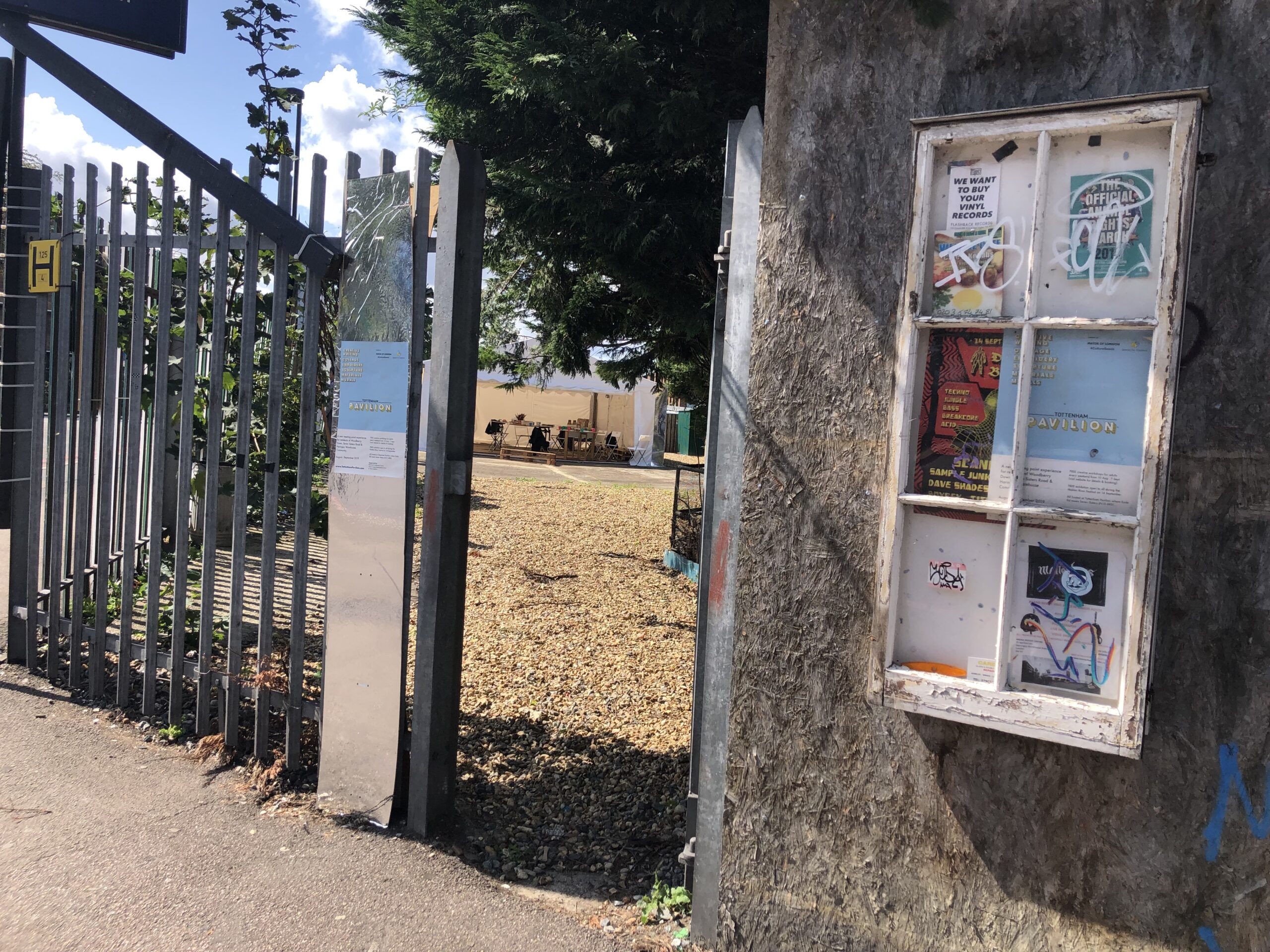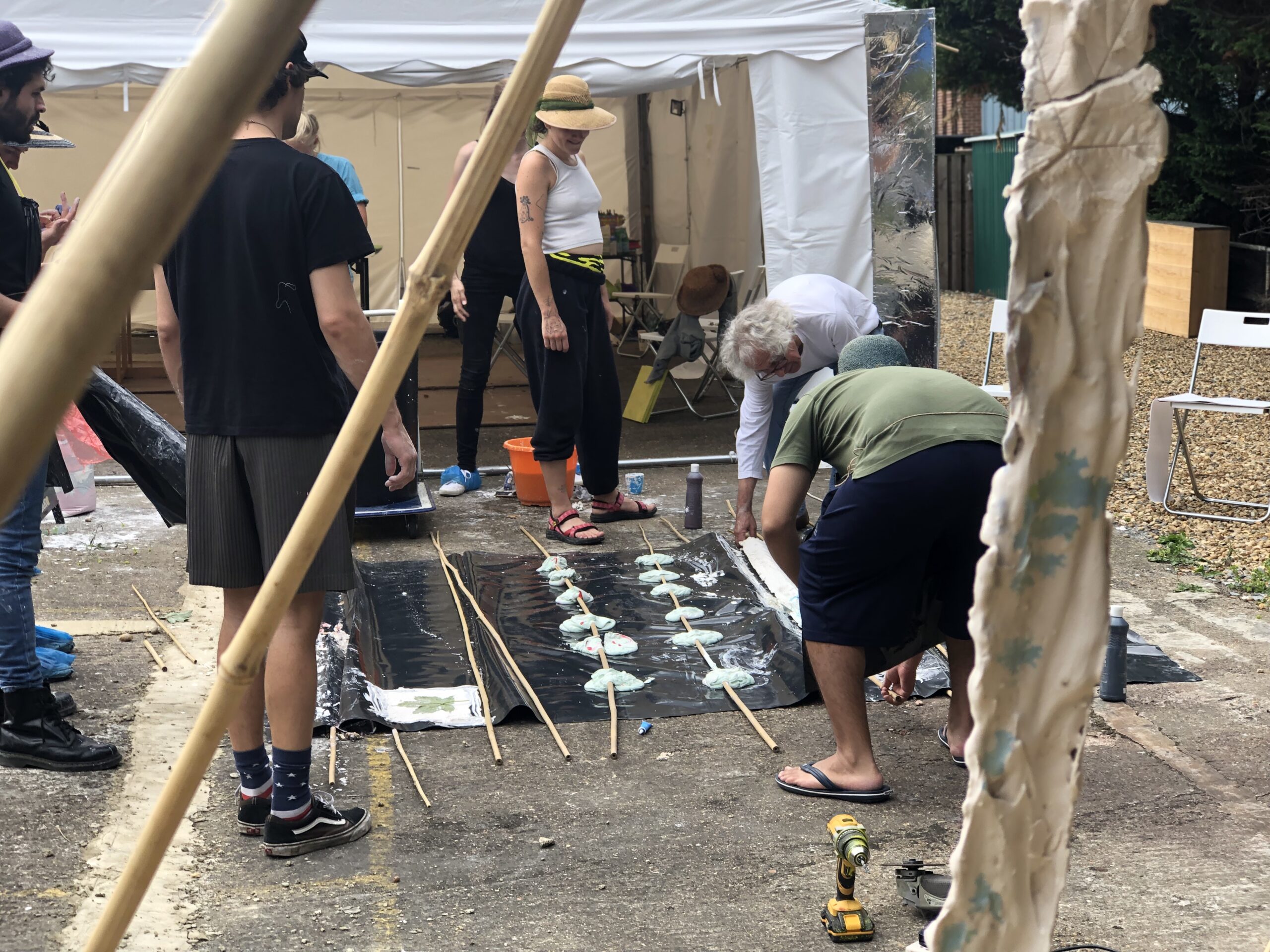 Launched in early 2020, before anyone knew the impact of the pandemic, the second edition of Tottenham Pavilion sought to find architects to design a more permanent pavilion to occupy the space loaned by the landlord as meanwhile use.
Leading architects, including Clare Richards ftwork and Katy Marks Citizens Design Bureau, joined a panel of local specialists. The competition continued despite the pandemic and generated 166 applications from all over the world. Judging included a community vote and the winners, a small architectural collective Studio Nine were announced.
The winning concept secured the vote due to the architects approach of making the structure a 'festival of making' - a truly collaborative experience that would foster the co-design process through a series of community based workshops.
PODCAST SERIES
The pandemic halted the original plans for 2019. Not deterred, the team, now joined by architect Joe Wright, created a collaboration with leading architectural website KooZA/rch. Together they created a series of architectural podcasts exploring different aspects of the project. The podcast series featured as part of the 2020 London Festival of Architecture and remains available on Spotify. 
WHAT'S NEXT FOR TOTTENHAM PAVILION
The pandemic put the brakes on any building work, routinely shelving any plans to effectively fundraise for its creation. The two year delay means the original meanwhile site is no longer available. A new social enterprise was created, through advice from West Creative, and the team are exploring opportunities to revive the original or a revised version of Collective Nine's Tottenham Pavilion design.
Interested? Contact Factory of Wonder Community Interest Company>>