Wandsworth Music started life as a council based service, becoming an indepently registered charity in 2019. West creative played a pivotal role helping the organisation sure up its profile and presence to be able to operate with confidence outside of the council's operations.
Dan White, CEO of Wandsworth Music, approached West Creative in advance of the transition. The breadth of the service - across in school, Saturday academies and private tuition - needed presenting more effectively for current and potential audiences. With little digital presence wider than social media, the need to develop a digital strategy was paramount. 
Following a visit to watch Wandsworth Music in action at the London Southbank Centre, it was evident that the energy and excitement of their teaching and live performance programme were at the core of their offer. Parents pride as they watched their children perform was a compelling message that needed communicating. Finding an digital identity that conveyed the visceral experience would be key to the success.
Pioneer of abstract art, Kandinsky, was out starting point to convey the dynamism of the live experience. Utilising a series of bespoke photos each shot on location at a series of live events, the use of the Kandinsky esq shapes and lines elevated the still images. The vibrancy created a relationship with the existing logo and created a visual narrative throughout the website.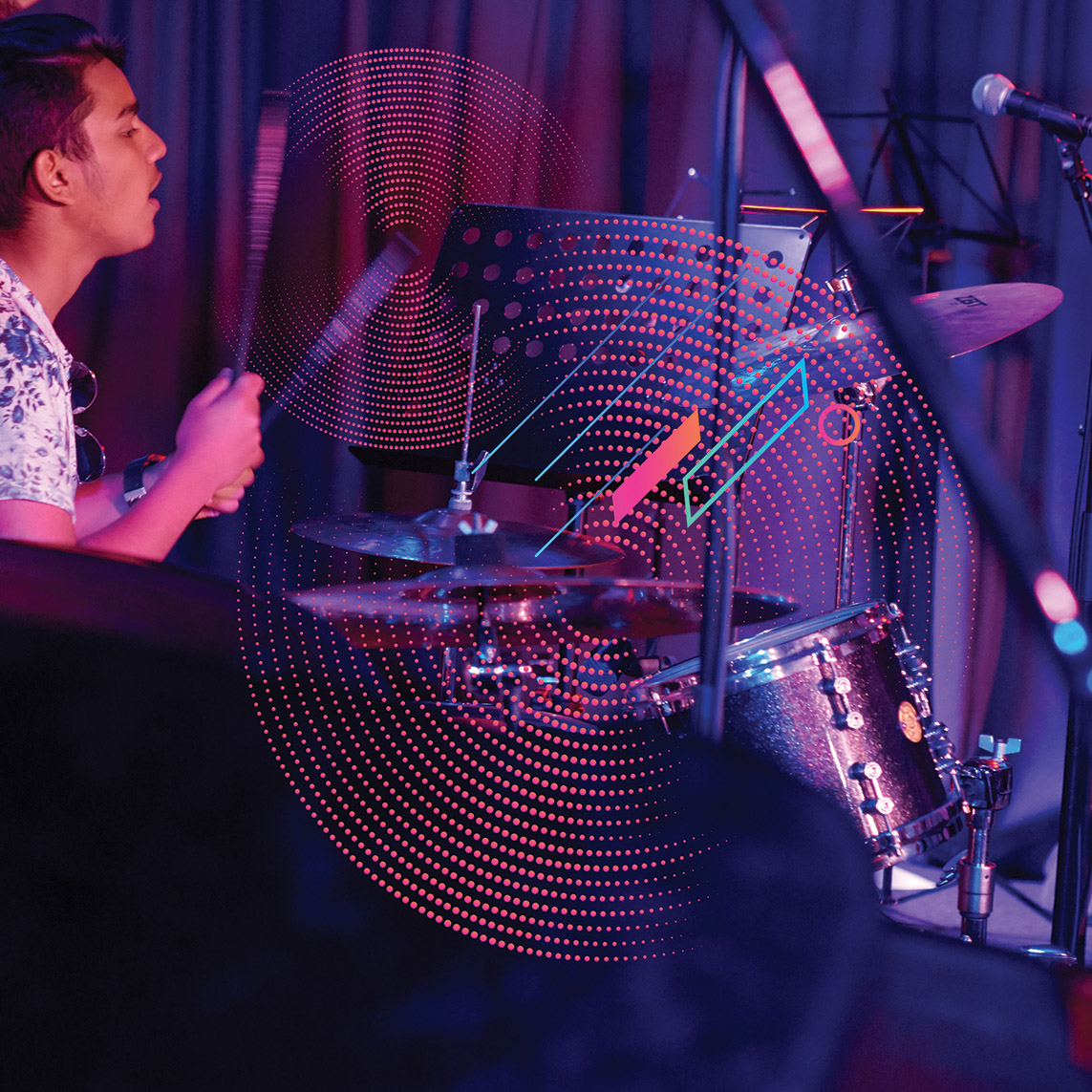 DIGITAL PARTNERSHIP
Since the launch of the website, West Creative has developed a longer-term partnership with Wandsworth Music. As digital needs develop, we have worked closely with the team at Wandsworth Music to plan new developments and execute them to fit within various funds available. The website now includes two password protected areas for tutors and parents to access resources, improving efficiency of communications as the scope of their work develops.
---
COMMISSION DELIVERABLES INCLUDED:
---


DIGITAL STRATEGY
Ensuring the website goes further than an online brochure of their offer, we have developed bespoke functionality that improves the efficiency of operations at Wandsworth Music.
---

BRAND IDENTITY
Conveying the energy and excitement of both their teaching style and focus on creating live performance opportunities. The brand identity is much wider than a logo, rather it is a statement that runs throughout the digital experience.
---


BESPOKE PHOTOGRAPHY
A series of photos were taken specifically for Wandsworth Music, by following the team around a series of live events. Each photo captured the essence of the moment, allowing the website to convey the excitement and pride of watching children perform music.
---